SYNERGY MEETING SPACE
Please click on the green dots to find out more...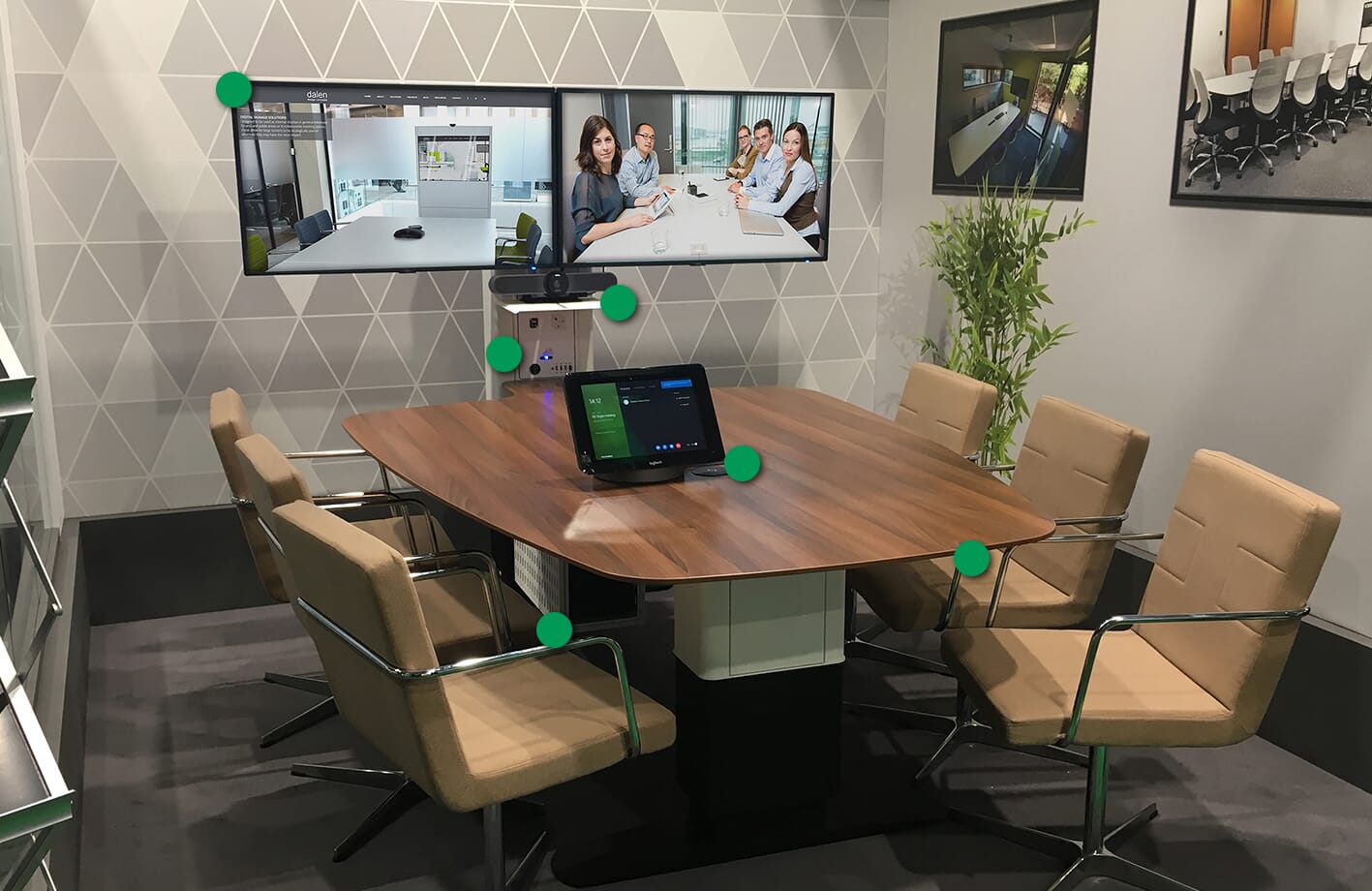 Screen Mounting Options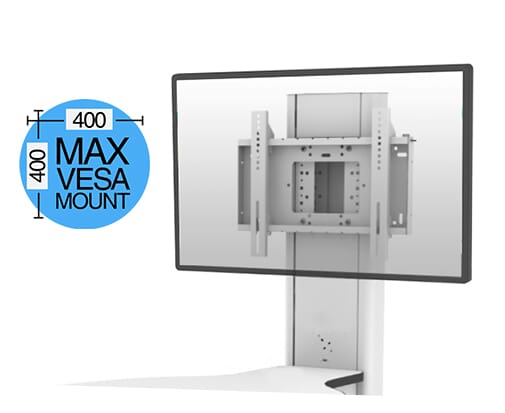 Accommodates majority of screens
Able to mount up to 400x400 VESA / 85kg screens
Upgrade to dual screens
Ideal for video conferencing (VC) uses, utilising one screen for VC and the other to display content both sets of meeting participants can view.
Camera Mount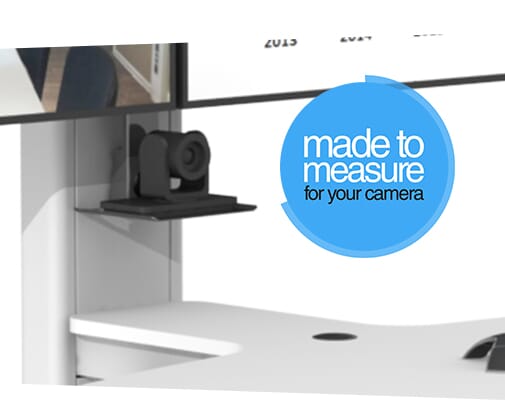 Simple & Stylish
Elegant solution for mounting a wide range of cameras onto our collaborative tables.
Camera Positioning
Position of the camera ensures all participants can be seen and heard clearly. Can placed below or above the screen to maximise its effectiveness.
PC Storage Options
Secure PC Cage
- Drill resistant locks
- Robust steel construction
- Ventilation slots to prevent overheating
- Suited Key Options
Adjustable PC Cradle
- Choice of small and large adjustable cage configurations
- Able to mount a wide range of PC models
- Easy access for maintenance
Worktop & Edge Banding Finishes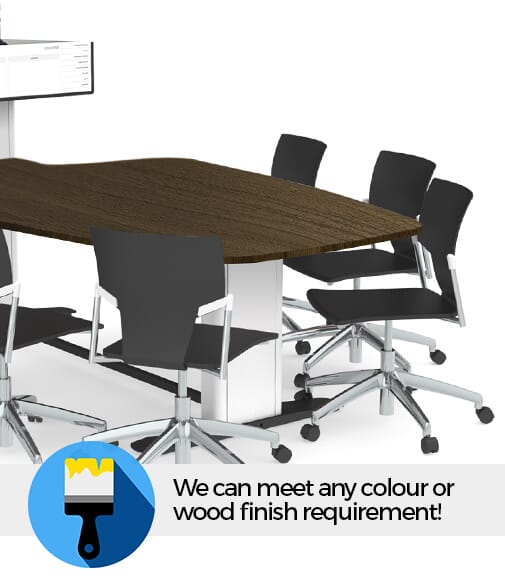 Our in-house painting capability enables us to help match any requirement you may have when it comes to colour, allowing us to be extremely flexible when considering predetermined colour schemes, company brand colours, and guidelines set by architects.
Connectivity Options
Make it your own!
Mix and match the following connectivity inputs...
- HDMI
- USB 2.0 / 3.0
- MiniDP
- RJ45
Integrate your control panel
As we manufacture ALL of our Synergy solutions in-house, we are able to integrate a wide range of control panels into the mast (Extron, Crestron, AMX etc.)
Desktop Power Options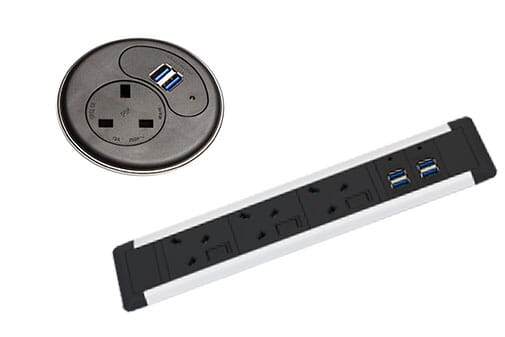 Desktop Power Options
- Available in a range of 13A and USB (charge only) combinations
- We can also integrate wireless AIRCHARGE stations into our tables