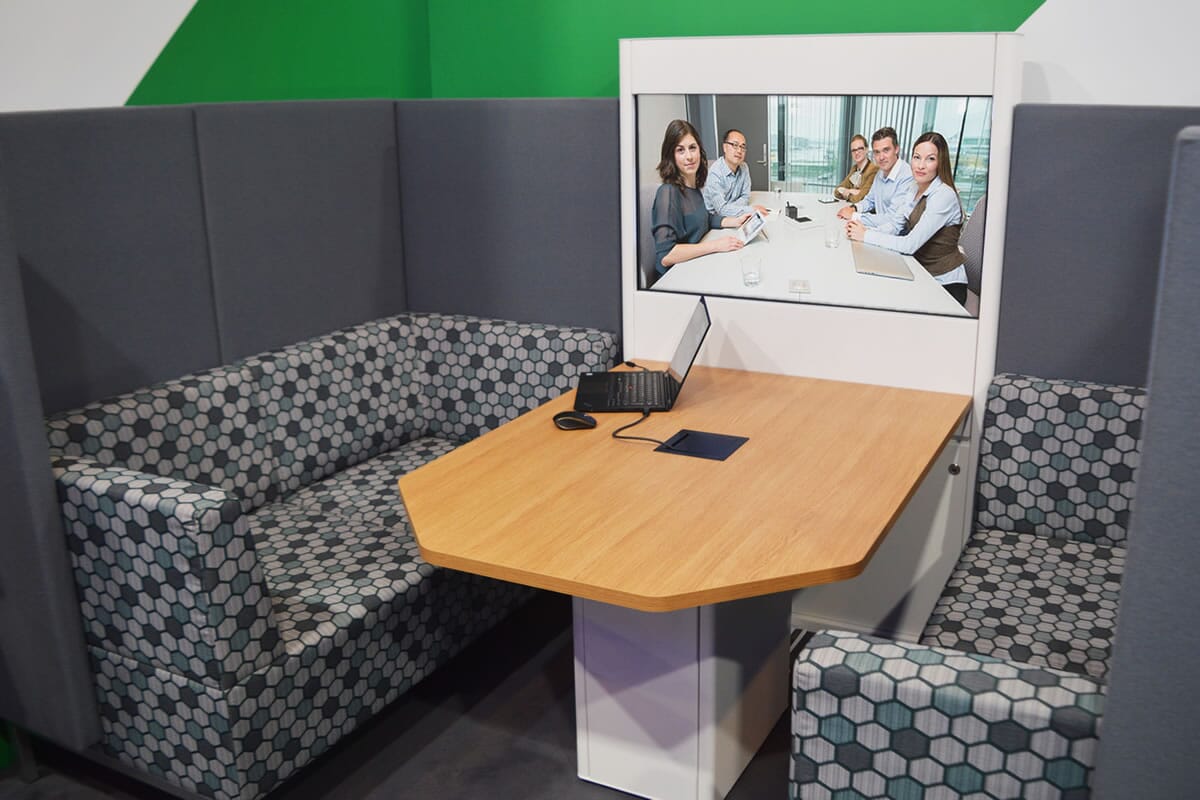 Furniture fit-for-purpose collaborative, productive & effective
Posted on
5th September 2017
The workplace has become an exciting interactive space where office furniture is combining with technology to deliver what workers want through innovative design.
Graduates, having become accustomed to a collaborative learning environment whilst at university, expect to find similar facilities as they enter the world of work, and say so to their employees.
Such discussions have raised awareness amongst 'C' level executives of the possibilities of incorporating technology into a creative office design process, thus improving both form and function, which is where Dalen Design Concepts come in.
Here at Dalen Design, we design and manufacture specialist AV integrated, fit-for-purpose furniture solutions for corporate meeting spaces, from boardrooms to huddle spaces.
In today's agile workplace not all meetings require a large space such as a boardroom. Productive meetings are often between two or three people for no longer than twenty minutes, introducing a new dynamic in the workplace. Why not turn that small back room which many buildings have but do not utilise, into a huddle space, an interactive meeting space designed to accommodate only a few?
There are many initiatives, such as agile working methods or activity based working, but the biggest growth area is in Voice Over Internet Protocol (VOIP) that facilitates the adoption of video conferencing for all meeting spaces. This type of technology has greatly improved the effectiveness of meetings, allowing employees to communicate centrally no matter where they are in the world.
At Dalen, we will discuss your complete requirements before coming up with a strategic solution for your meeting spaces, incorporating AV active furniture as a starting point.
For the full article please check out the latest edition of Birmingham Business Post
You may also be interested in our previous blog post Are we spending too much of our time in meetings?