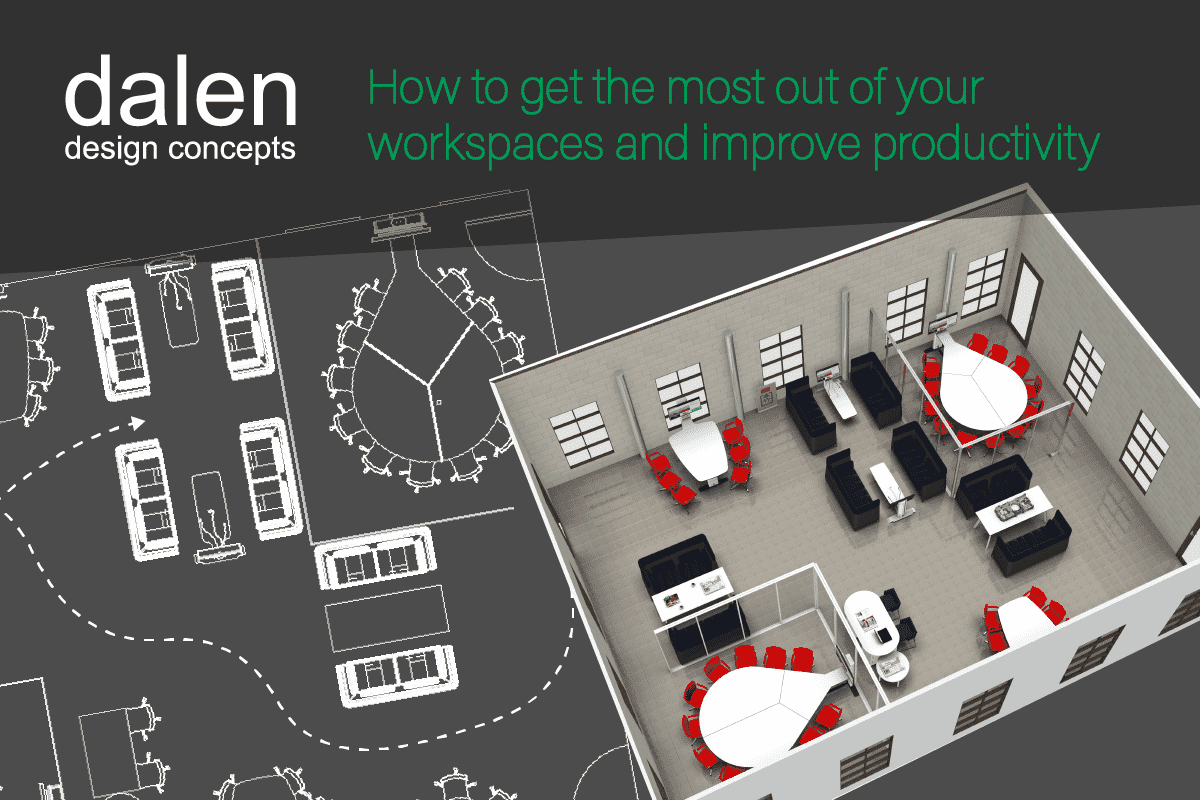 How to get the most out of your workspaces and improve productivity
In trying to improve productivity businesses of today are met with numerous challenges. One such challenge is to provide suitable job satisfaction to its employees in order to boost and maintain that productivity. Studies have shown a direct correlation between the quality of working environments, employee satisfaction and productivity. Improving your employee's working environment has a positive impact on their wellbeing encouraging higher standards of work, increased productivity, improved quality, reduced absence and reduced staff turnover. Utilising specialist space planning and consultation services is an ideal way to get valuable insights into how your layout and furniture choices could affect your operation after fitting out your Environment.
Improve collaboration & enable people to share work with ease
Teamwork & collaboration is an essential aspect of any business. When deciding on how to fit out and organise your spaces you should also be considering how your employees will be interacting with each other. Will they require private collaboration spaces? Does your environment have room for individual collaboration rooms or does the meeting space need to fit into an open plan office? How many people should that space support?  What technology or tools will they use to share work?
There is often no simple answer and these requirements can change dramatically depending on who is using the space for what. Space planning and consultation services allow you to plan for the most frequent collaborative encounters and implement solutions to facilitate them into your environment.
Ensure individual workspaces are comfortable
The same studies have shown that employee comfort is linked to their performance. Creating and sustaining safe and healthy workstations for employees can help increase productivity, reduce sickness absence and improve retention rates.
 Our space planning and consultation services can help you maximise your available space while maintaining a high level of ergonomic comfort for your employees. We will happily advise you on the most appropriate number of workstations for your space and how to maximise the working area per user while ensure their well-being. You may also need to provide reasonable adjustments to prevent discrimination to disabled employees including the provision of specialist furniture such as height adjustable desking. Coupled with our manufacturing capabilities this means that we can advise upon and supply solutions to meet your requirements.
Develop spaces for informal and social Interactions
Spaces where employees can connect informally with colleagues are a key aspect of a business' working environment. These spaces are often informal and relaxed creating a safe space for your employees to chat and socialise. Such spaces can have multiple uses for social interactions and informal meetings alike.
Informal spaces can be used to create a relaxed atmosphere in meetings where a formal approach is not appropriate for the conversation. The feeling of traditional breakout spaces such as canteens, cafeterias and reception spaces can be integrated into your workspace environment to increase utilisation. A relaxed atmosphere encourages open conversation, increases cooperative behaviours and improves general well-being. In an Ideal workspace these spaces can easily be utilised throughout the day.
What can Dalen Designs Concepts do to help?
To start with Dalen Design Concepts would love to hear any thoughts and ideas you have about your workspace. Tell us how you use it, what your daily routine is, what works, what doesn't and which aspects you wish to improve. We can then provide our free space planning and consultation expertise to get the most out of your available space and improve your employee's well-being with the goal of increasing productivity and maximising your workspace's utilisation.
We have a team of in-house Designers, Engineers and Space-planners who facilitate the process of developing workspace furniture solutions, manufactured by us at our facility in the West Midlands. We are uniquely positioned to provide the complete package from consultation and design to manufacture, delivery and fitting. This enables us to put control over the outcome firmly in your hands.
If you are interested in getting a free no obligation assessment of your workspace you can get in touch with our team using enquiries@dalendesigns.co.uk. Or, if you would prefer to chat over the phone about your requirements one of our team will be available on +44 (0)121 508 4350. We look forward to hearing from you!
Additionally, you may be interested in our previous article Form meets function in which we take a look at our process and talk about our design philosophy.