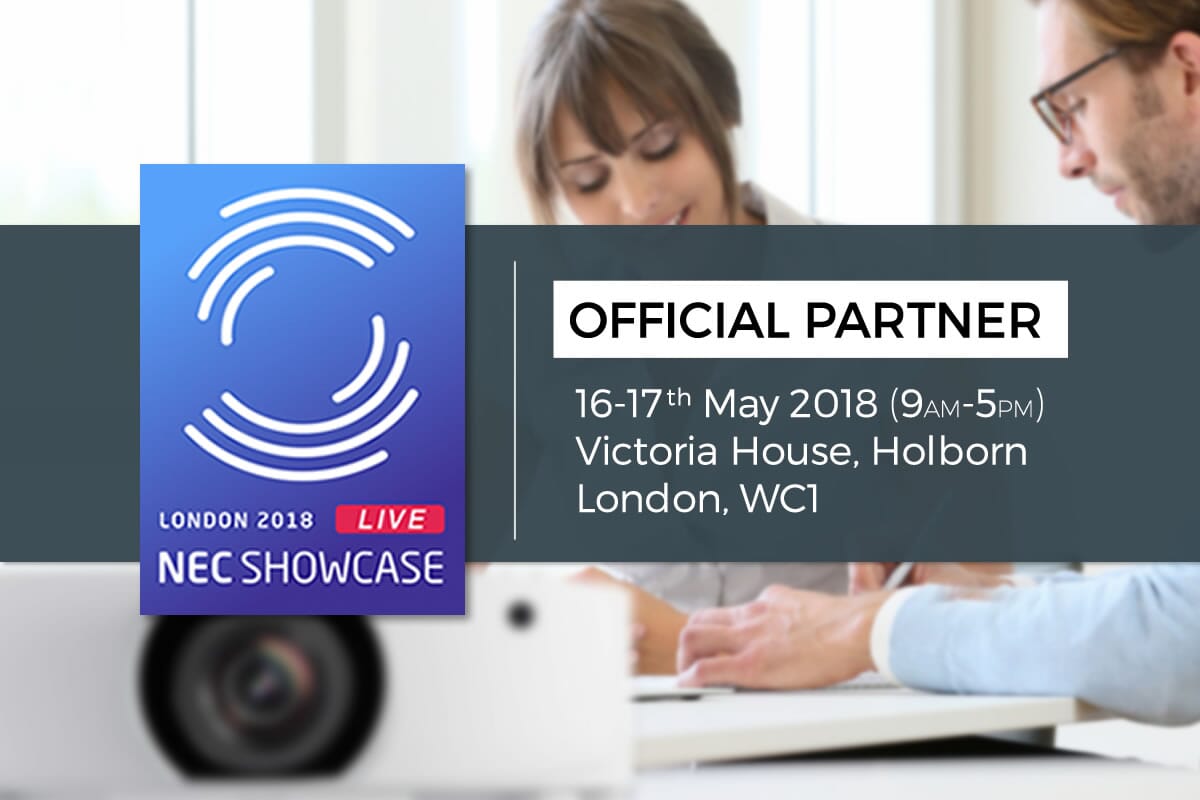 NEC Showcase 2018 – Dalen Designs Returning as Official Event Partner
We are thrilled to announce that we will be returning as an official partner of the 2018 NEC Showcase this week for a third year running, at Victoria House, Bloomsbury Square, London on the 16th-17th May! This will be NEC's 10th Showcase and it promises to be their biggest one yet, collaborating with their solutions partners to present the future of display solutions with fresh new experiences.
Dalen Design Concepts will be showcasing a range of collaborative furniture solutions around the event fully integrated with some of the latest AV technology to deliver complete solutions for a number of sectors including corporate, education and retail. This year we are exhibiting our SYNERGY Blade height adjustable meeting table, it will be featured in the boardroom area with a dual screen mount, ideal for video conferencing and skype for business meetings. We will also be displaying a number of SYNERGY Huddle tables around the corporate and afternoon meeting area which will be the vehicle for NEC partners to deliver their audio and visual technology, and finally our FOCUS pod will be integrated with the latest Extron kit to demonstrate new meeting technology.
This year the 'NEC Showcase Live' aims to recreate 'Your Day in Digital', using technology to enhance the engagements you experience from your grab 'n' go coffee as you board the train right to your customer meetings:
Commute • Grab 'n' go • Meet • Dine • Shop • Work • Learn • Out 'n' About
Why should you attend the NEC showcase?
Inspiration

– for anyone planning to move into new office or refresh their AV solutions.

Partners

– meet the experts and learn how the complete solutions are constructed.

Technology

– compare display technologies – Large Format Displays, Projection, Desktop Displays, LED & Interactive Touch solutions

Networking

– the AV and digital signage community will be there, with exciting evening's entertainment planned for both nights.
If you are planning on attending the show, drop by and have a chat with our management team to discuss and explore your needs for AV integrated furniture. Register for FREE today by clicking HERE, or if you would like to arrange a meeting at the event please don't hesitate to call on 0121 508 4350. We hope to see you there!